The organizations of the national demonstrations Woonprotest, Woonopstand and Woonverzet discussed the failing housing policy with outgoing minister Ollongren today. In that conversation they emphasized that a radical change of course is needed to tackle the housing crisis. The organizers are not yet satisfied after the conversation. Gwen van Eijk, co-organizer of the Residential Revolt on October 17 in Rotterdam: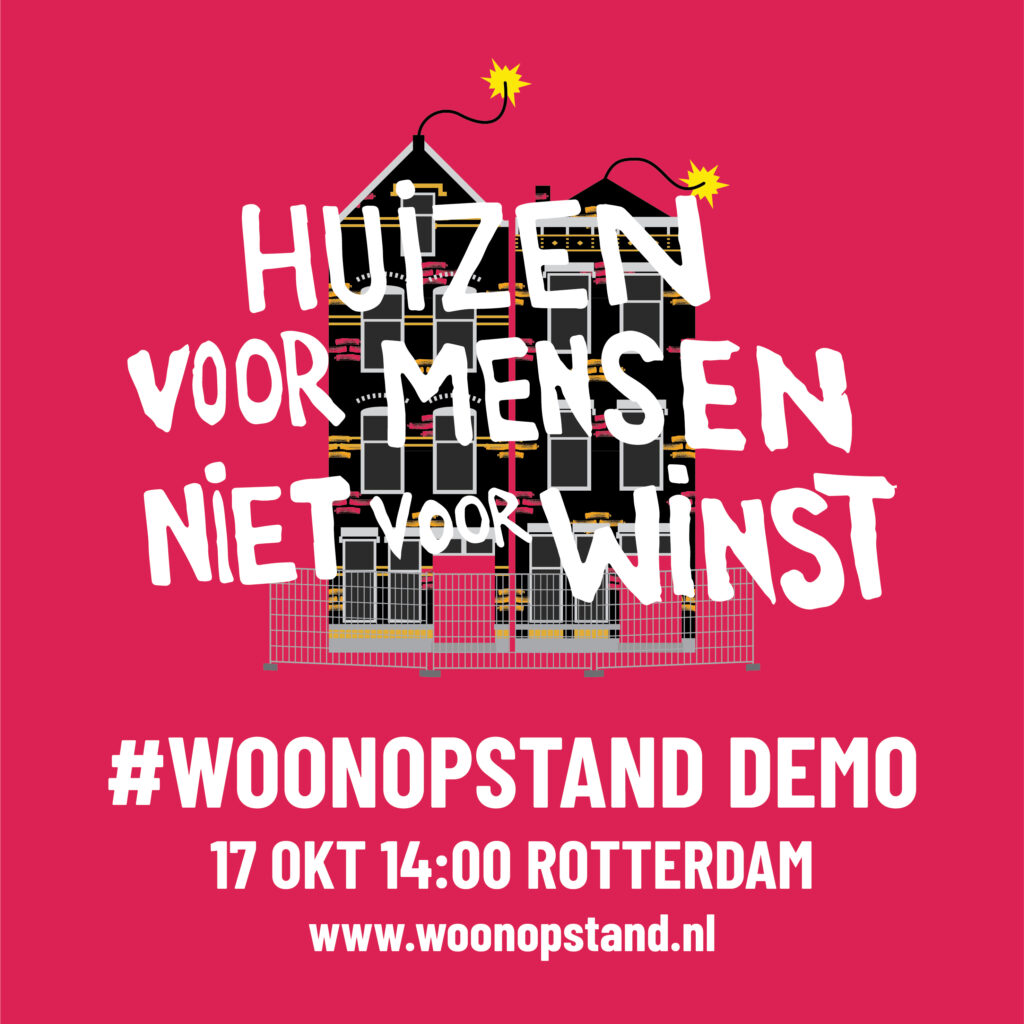 Representatives of the housing movement handed the minister their this afternoon Housing manifest, an initiative of dozens of action groups and civil society organisations. This manifesto sets ten concrete requirements to achieve a fundamentally different housing policy. The organizations therefore called on the minister to take immediate steps on Tuesday afternoon.
The organizations are disappointed that in recent weeks only marginal changes in housing policy have been discussed and that there is little sign of urgency on the part of both the outgoing cabinet and the elected representatives of the people. The consultation with the minister once again made it clear that a different vision and more resources are needed to initiate the necessary change of course. Sander van der Kraan, co-organizer of the Housing protest that attracted about 15,000 people on September 12: 
The organizations therefore continue to exert pressure to force the necessary change and have informed the minister and the parties that have formed this.
On September 12, the first national demonstration Residential protest in Amsterdam with about 15,000 people. The next demonstrations are already planned. On October 17, the Residential Rebellion in Rotterdam (2:00 p.m. Afrikaanderpark) and on November 13, the Residential Resistance in The Hague (14:00 Malieveld). People will also demonstrate in Groningen later this year for the right to a home.