On March 28, we, a broad international coalition of groups, organize the demonstration houses for people not for profit. Whether you are young or old. Everyone is affected by the housing crisis. It is now time to radically change tack. Homes for people not for profit!
We want a city that is accessible to everyone. Where its residents have control and security and are assured of a permanent and affordable roof over their heads.
These rights are by no means a matter of course as a result of the housing policy and are increasingly becoming a privilege. That is why we are now taking action against the rental frenzy, the marketing and the flexibilisation of our housing. We call on everyone to show solidarity and form a front together for our housing future.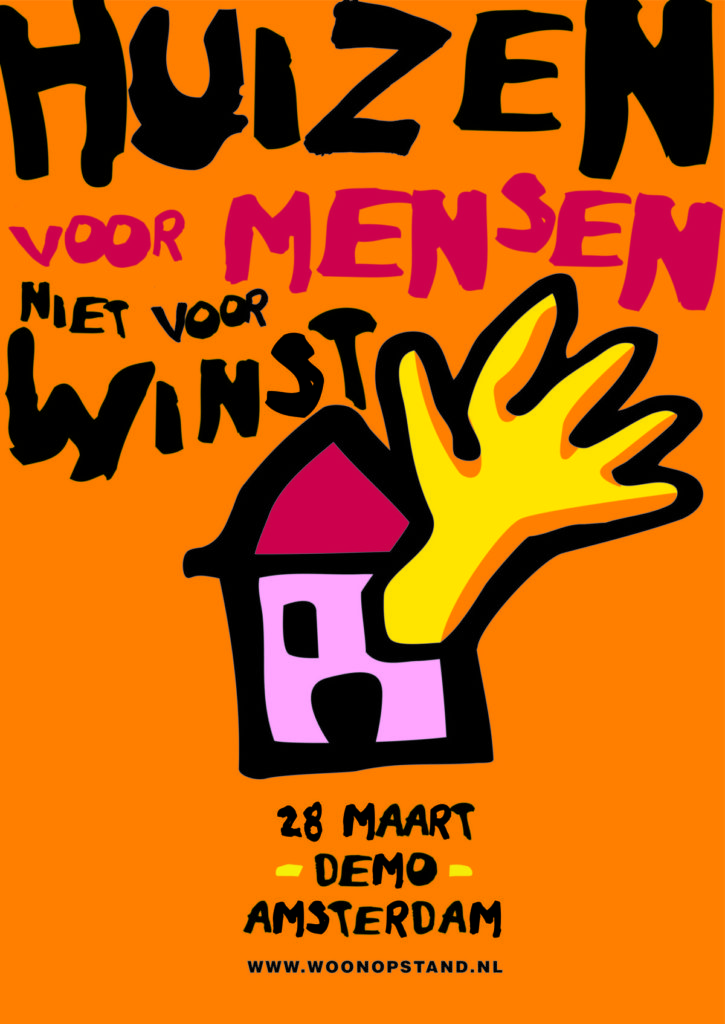 Pay attention! This is an old message about the postponed Residential Revolt of March 28, 2020.
Come and join us. We advocate:
– Build affordable social housing.
– Less market rent, more public housing: rents down!
– Stop the sale, liberalization and flexibility of social rental housing.
– Abolish landlord levy.
– Housing security for everyone.
Support us: Share this announcement of the (inter)national demonstration on Facebook, your website or express your support via [email protected] and you will be added to the growing list of solidarity initiatives.